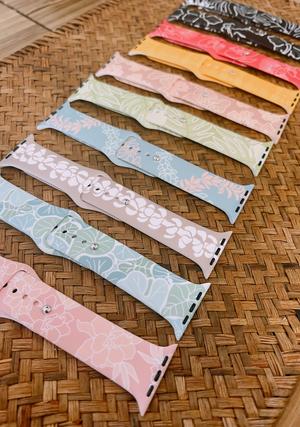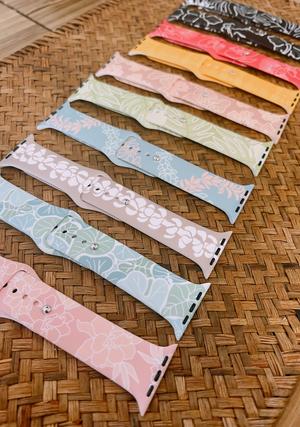 Shop our latest releases for Hoo'mau Hawaii Market! Apple Watch Sport Bands, Car shades, wallets and more!
ADORN YOURSELF WITH LEI
Lei'ohu can be translated to mean "Adorned with Lei"
The act of giving Lei is a huge part of Hawaiian culture, Lei can be given in times of happiness, celebration, sorrow & given with love. Some of the best feedback we can receive is that a piece reminds you of a person, place or time. Our goal as a native Hawaiian, wāhine owned company has always been to create products that are reflective of & inspired by this Āina we get to call home.
Mahalo for letting us create and "adorn" you with Lei
XO
Lei'ohu Ohana
Island Inspired Modern accessories
Beauty & Function
It all started with a phone case... But we could'nt stop there. From Macbook covers to laptop sleeves, Watch bands to wireless chargers we've got you covered.
Our electronic accessories were created with you in mind, Protect your electronics with a little piece of Aloha.
Endless summer
Growing up in Hawaii means spending endless days at the beach, Our beach accessories were created to enhance all your beach adventures.
Check out our full collection of water resistant totes & pouches, Microfiber beach towels, Huaka'i mats and so much more!
What's new? Our Huaka'i Mats got an upgrade! Check out our new and improved must have beach accessory!
★★★★★

Love my new laptop case! Quality is excellent as well as the fit. So happy that I purchased this.

Joan K
★★★★★

Absolutely love my new case! The print is sooo u'i & the quality is good.

Chloe A
★★★★★

It is exactly the iPad case I was looking for. I tried six… yes six others. Luckily I was able to get oneIt is beautiful and the quality is amazing.

Jennifer C
★★★★★

I bought 3 designs so I can change them out when I want. All 3 are beautiful and fit my phone perfectly!

Ohana M
★★★★★

Through the years I've had a lot of cell phone cases but none as beautiful as the Pua Melia Lei in mocha that I have now.

Shannon K
WORTH THE WAIT
Most of our Mea (or products) are made to order or created in small batches. Our mission is to create quality over quantity and only what we need.
We understand that this method may not be as convenient as next day delivery but we promise it's worth the wait. Mahalo piha for your contribution to helping us tread a little lighter on this earth.
Production times